Quaker Houghton will present at this year's GRINDTEC our complete solutions package, including our equipment and our portfolio of grinding and honing fluids.
Update: GRINDTEC has been postponed to 10-13 November 2020.
Join our experts to experience the solutions we can provide to help your business flourish in today's competitive climate, and to celebrate the coming together of two industry leaders together.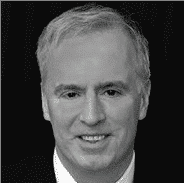 THE PERFECT COMBINATION BETWEEN EDUCATION AND THE RIGHT SOLUTION FOR YOUR GRINDING PROCESS.
Dr. Jeffrey Badger, well known as "The Grinding Doc" is a recognized expert in precision grinding. He works independently, helping companies improve their grinding operations. Quaker Houghton will be the host of the high intensity grinding course from 8-10th of June in Holland.
Apply now: www.thegrindingdoc.com
QUAKERCUT® XP SERIES
EXTRA HIGH-PERFORMANCE NEAT OILS FROM RENEWABLE RESOURCES
The QUAKERCUT® XP Series products are extra high-per¬formance neat cutting oils based on advanced ester technology from renewable raw materials. Based on more than 20 years of experience from Binol, the market leader in the Nordics, the QUAKERCUT® XP Series has a proven track record of bringing operational, Health & Safety and environmental benefits to a broad range of customers in the automotive and mechanical industries.
CUT-MAX® 900 SERIES SAFE-STRONG-ECONOMIC
INNOVATIVE SAFER CUTTING OILS